11/7/2023
Challenges for Korea, Asia, and the World
---
Nice to meet you! I am Ryo Harada, a former member of the Osaka Prefectural Assembly, who will be serving as Chairman's Counselor at Nanophoton. I have taken over from my predecessor, Nemoto Writer, to be in charge of the Email magazine, as we used to regularly publish a public relations magazine to let the citizens of the prefecture know about the activities of the council members. I know that there will be some poor points, but I hope that you will continue to support me. In this issue, the first issue in a while, we report on the visit to Japan of three employees from Nanophoton Korea, Nanophoton's Korean subsidiary, including CEO Hyojin Kim, who received training at the Osaka Head Office. (Editor-in-Chief of the Email magazine: Ryo Harada)
The three received training on how to sell to the chemical industry from a sales representative, Minamoto, in a meeting room at the Osaka headquarters.
Normally, salespeople only communicate product specifications, but the participants learned "salespeople who visualize how customers use the products" by viewing a series of presentation materials, including what can be done with Raman in the chemical industry, especially what can only be done with Nanophoton. Other topics included an explanation of new software features scheduled for release next year, as well as technical explanations about semiconductors.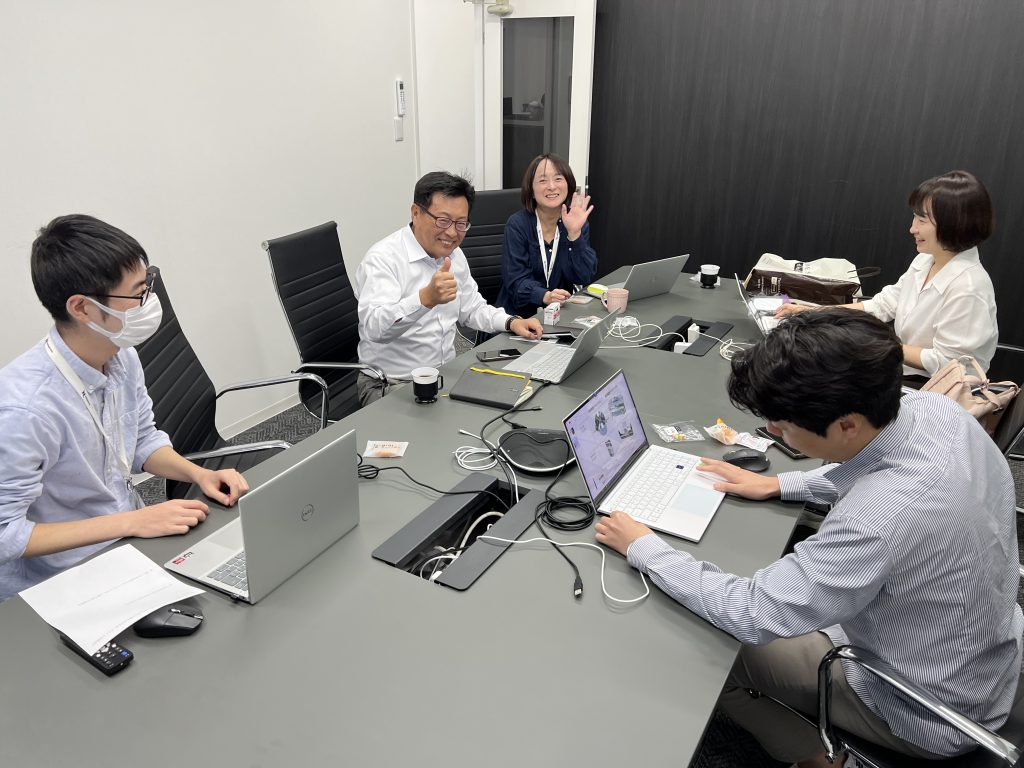 For lunch, we had Okonomiyaki with Japanese employees to deepen our internal connection.
I interviewed some of the three after the training.
Mr. Hyojin Kim, Director
He is a Director of Nanophoton Korea, obtained Ph.D. in Chemistry from Oregon State University.
Q: Inquiries about Nanophotons are increasing in the Asian region.
"The main reason is the previous restrictions on international travel by COVID 19. Last year, after the travel restrictions were lifted, we re-launched our promotion by visiting Southeast Asian countries. At the same time, our sales have been boosted by the growing investment in Southeast Asia to avoid the risk of dependence on China."
Q: How do you feel about the training you received when you came to our headquarters this time?
"Mr. Minamoto was very experienced and gave us advice on our sales strategy in Korea. It was also a great opportunity to discuss and deepen my understanding of the technical details of rechargeable batteries and semiconductors with Mr. Shiozaki, an engineer, and Ms. Adachi, an application engineer."
Hye Kyun Shin
Ms. Shin has been an employee of Nanophoton Korea since its inception.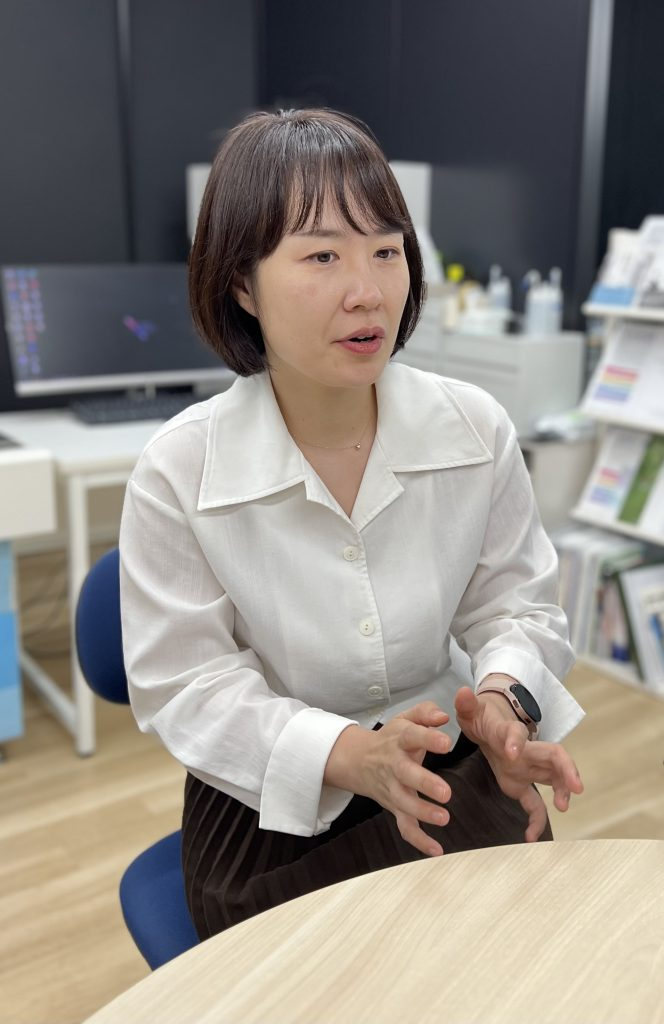 "I felt that Mr. Minamoto, the sales representative, had a deep understanding of the features of the equipment. Ms. Adachi impressed me with her detailed knowledge of semiconductors. I also learned a lot from her."
Tae Hyun Kim
Taehyun Kim is a service engineer who joined the company three years ago.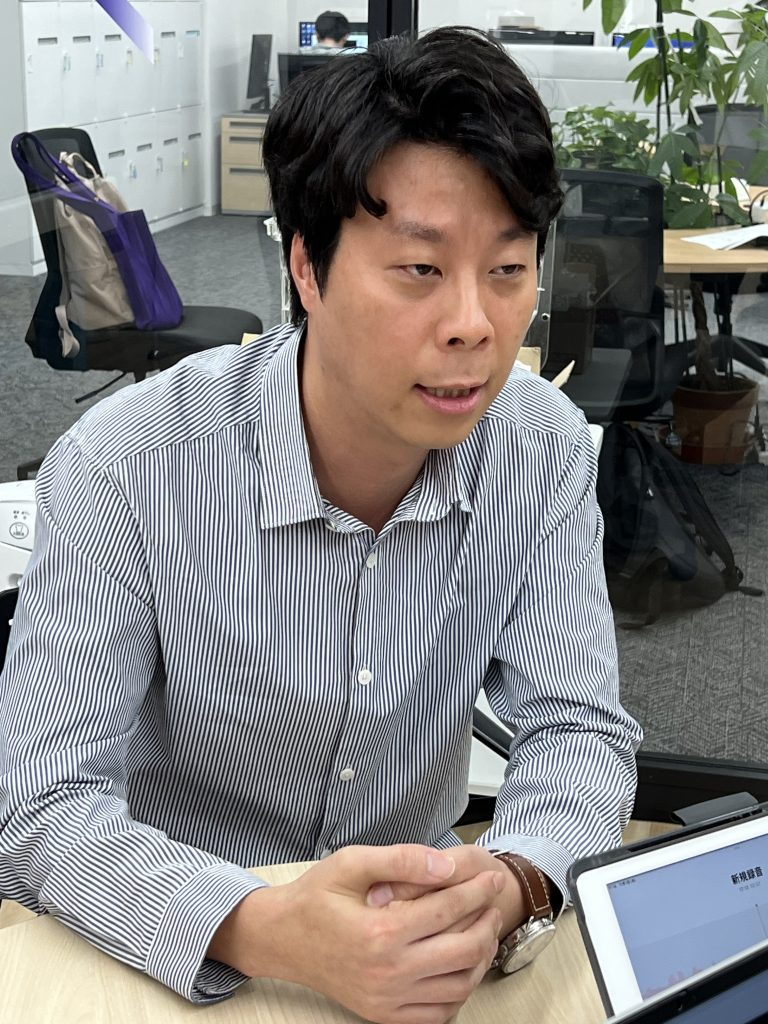 "Mr. Shiozaki from Technology explained future new software features, which was fascinating. We look forward to the release of new features."
Finally, we asked Director Hyojin Kim about the newly reborn Nanophoton 2.0 and his aspirations for the future.
"Right now we are staying in science and industry, but we hope to make this a turning point beyond industry and into real business. We will continue to do our best with the Korean team."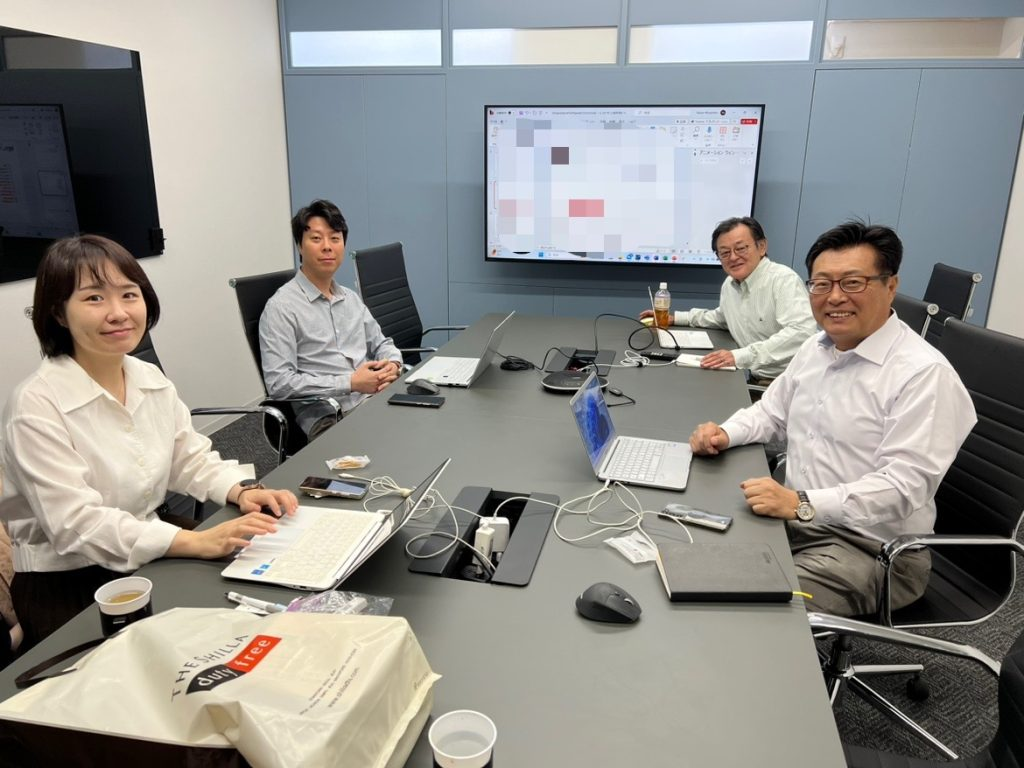 P.S. The three also attended the 20th anniversary party the following day to strengthen ties with members in Japan. Nanophoton will continue to spread its wings in Korea, Asia, and the rest of the world.
---